Reducing Salary Costs- Increasing Service-Improving Retention
September 2022 – Running a restaurant can be one of the most rewarding professions to have. Yet between the cost of food, food prep, managing equipment, in and out of the kitchen, health inspection controls, promotions, customer service, alcohol inventory – and much more – it is also full of challenges. In many respects a Restaurant is like managing a factory and retail store all in one location.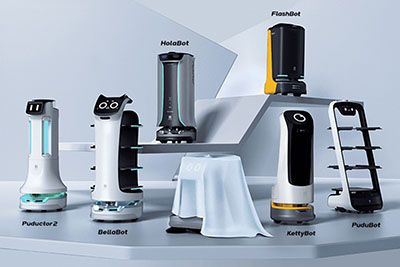 In this article I will discuss one of the biggest challenges to obtaining the desired bottom-line result, and that is Staffing. Finding good employees that want to stay and provide a great customer experience, particularly in the Front of the House (FOH), can make or break a restaurant.
Front of the House (FOH) staffing costs, service quality, and turn-over can be the difference between making a profit or going out of business for the average restaurant, particularly in today's tight labor market with labor and training costs rising. If you have managed a restaurant – as I have – then you know staffing and scheduling is an art that often fails, more than you want. Should you schedule two Food Runners on Tuesday and eight Servers, or should you go lighter than that?  If you go too heavy, your staffing costs will go up, the Servers will make less money, and you will be forced to make early cuts, leading to potential retention and turnover problems. Training a new Server or Food Runner takes one to two weeks and has an added cost to your operation, decreasing profits. In addition, your regular customers will not be able to develop a relationship with your staff, which is always a helpful draw to a return visit.
On the other hand, if you go too light, customer service will suffer, food will arrive cold, drinks will take too long, tables will be messy, and poor reviews will appear online, one of the worst outcomes. Furthermore, repeat customer traffic will decrease, and all the marketing money spent to create new customers will be wasted. This is one of the biggest challenges to running a restaurant and as good as you think you are, you never fully capture the local events that can change an average Tuesday. You may be unaware of the High School Football playoff game that night that drove 30% more customer traffic to your restaurant after 9pm, or you may be unaware of the tropical storm that decreased customer traffic by 50%. There are so many variables to capture and most of it is not your fault, since running a restaurant already has a lengthy list of tasks to manage.
Not too long ago, customer orders to the kitchen were handwritten, with various degrees of error that could make a customer order go astray. Was that Medium-Rare or Medium, was that "no peanut ingredients" properly stated, was that two sides or one?  With the introduction of electronic POS ordering systems deployed throughout the restaurant, the Front and Back of the house have less mistakes, the order gets properly split between the fry station and the flat-top for the respective cook. Food inventory use is computerized and captured, plus ordering next week food delivery is simplified. In addition, Server and BOH training is made easier and quicker. Most restaurants today would not think of running a restaurant without electronic POS technology in place.
This will be the same with FOH Robots, allowing Restaurant Management to simplify and have better control over Staffing and Customer Service quality levels. One FOH Robot could add a Full Time Food runner to the team, which is never late, never sick, always there. One FOH Robot could reduce Server staffing by one person at a minimum, allow the Servers that are scheduled to make more money and improve retention. If Tuesday night business goes up or down, it will matter less, has less of an impact on customer service and quality, and reduces bad reviews. Like the current electronic POS systems today, FOH Robots will reduce costs, simplify workloads, and improve profits. With an average Food Runner/Server salary cost running at $30,000 per year, a FOH Robot can pay for themselves within 6 months or less. This does not factor in the cost reductions of lower Server staffing costs; happier Servers making more money reduce turn over and improvements in customer retention from a better customer experience. Nor does it factor in the cost of improvement to your marketing out-reach programs and online reviews. With the obtainable costs of today's FOH Robots, it can and will be the difference in making a profit and surviving the difficulties of customer traffic.
There are other added benefits such as perception of your restaurant as current and contemporary, and additional customer interaction from the FOH Robots like singing happy birthday in several languages. Pursuing a FOH Robot program today will quickly be a must have strategy similar to electronic POS systems were not that long ago. It is time you put this on your radar and be ahead of the curve since your job is hard enough why not automate in a new direction. You would never think of running today's restaurant without an electronic POS system, and tomorrow will be the same for FOH Robots.
Dan has spent 10 years in the Hospitality industry managing restaurants, restaurant supplies logistics, and marketing programs. He has over 20 years of experience in the Electronics industry, introducing new technology and developing new markets for global brands and holds a US Patent. He is EVP of VISAL Robotics, leading the growth of this new industry with award winning products like PUDU Robotics, the number one selling FOH Robots in the world. He selects Robots from Global brands to promote with end users, giving him a wide prospective of the industry. You can reach him at dan@visalrobotics.com to learn more about VISAL Hospitality Robot program or visit http://www.visalrobotics.com