The IoT technology allows operating instructions to be transmitted between FlashBot and other devices in the building via a cloud-based network connection. This enables FlashBot to take elevators automatically for delivery across floors.
Flexible and Efficient 3D Obstacle Avoidance
3*RGBD camera + Customized lidar
empower FlashBot with accurate 3D perception to avoid low and suspended obstacles.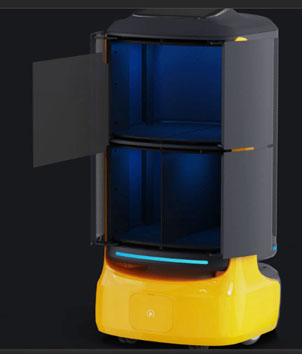 Modular Adjustable Compartment, Bigger Than Bigger
The multi-functional compartment maximizes space utilization, enabling FlashBot to perform multiple tasks with a single tap.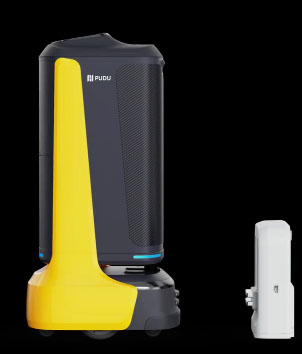 Auto-Charging
FlashBot charges itself automatically when its battery is running out to serve you in the best way at any time.